Transmitting the Knowledge on Urban History Through Digital Museum
Pelin Bolca

Politecnico di Torino
Abstract [eng]
The distribution of knowledge on urban history has always an essential role in the promoting of cultural heritage. In particular, in order to reach every part of society, 'public communication' development presents the main strategy. Besides, in multi-layered areas, different urban forms, their relation with each other and their link to tangible and intangible values affect their contemporary urban form as well as cultural heritage notion, and creates a complete understanding. Transmitting this complexity could be challenging. In this concept 'digital technologies' provides an alternative to achieve the historic research through digital tools introduced by Information and Communication Technologies (ICT). Moreover, digital museums offer an innovative way for visitors to reach/interact/ gather museum information.
Having a continuous change affected by cultural, political, economic and ideological changes, İstanbul presents a complex case study within the historical research framework. In this paper, the modern city center of İstanbul, Taksim Square will be explained by focusing on how its historical research and analysis achieved through digital technologies. Besides, a possible digital museum prototype will be introduced to enrich its public communication for transmitting the knowledge, and museumification of its urban history.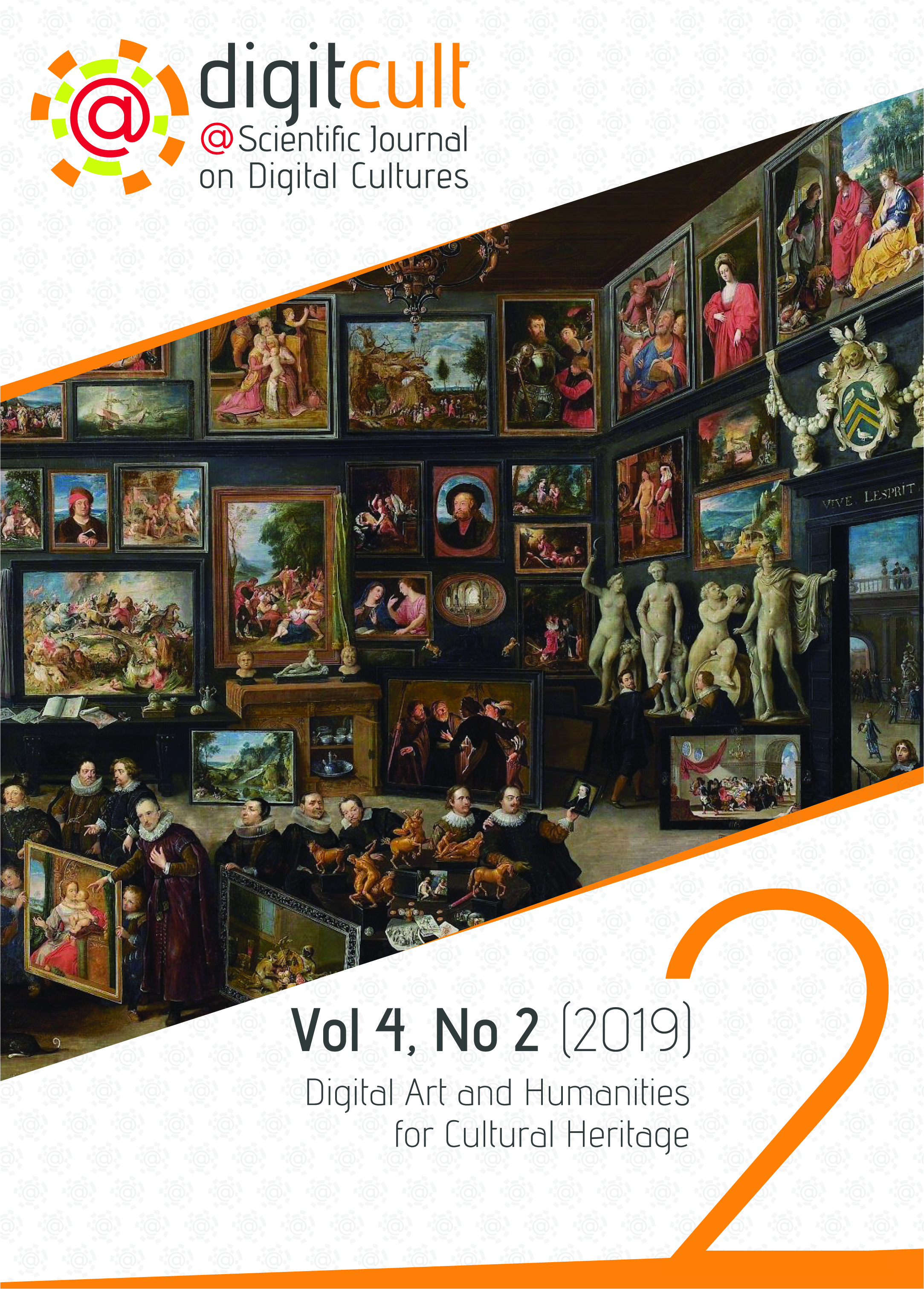 This journal provides immediate open access to its content on the principle that making research freely available to the public supports a greater global exchange of knowledge.
DigitCult is published under a Creative Commons Attribution Licence 3.0.
With the licence CC-BY, authors retain the copyright, allowing anyone to download, reuse, re-print, modify, distribute and/or copy their contribution. The work must be properly attributed to its author.
It is not necessary to ask further permissions both to author or journal board.