Digital Foraging: How Social Media Is Changing Our Relationship With Food And Nutrition?
Jie Yan

University of Plymouth

Gianni Corino

University of Plymouth
Abstract
Since advanced economic growth, the human relationship with food has exceeded the needs for hunger and survival, which develops into infatuation and entertainment. With the development of media technologies, the human obsession with food has extended into the online space. Besides the appealing video advertisements and websites, food images account for a larger content proportion on social media, which is the context that informs the topic for this paper.
Especially on the most popular social media, like Instagram and Pinterest, food-related images, food content and food hashtags are ubiquitous. The abundant and frequent exposure to culinary images could be directly linked to concepts like 'visual hunger' or 'digital satiation', which would influence our food choices and eating behaviours, according to the visual impacts studied by nutritionists and psychologists.
In order to improve daily diet habits, this article took social media as the main research platform, reviewed previous studies about the general features of food photos on Instagram and the possible impacts on eating behaviours and health awareness. It defined the new phenomenon of 'digital foraging' linking the large number of food images in network context to the technological applications for promoting a healthy diet.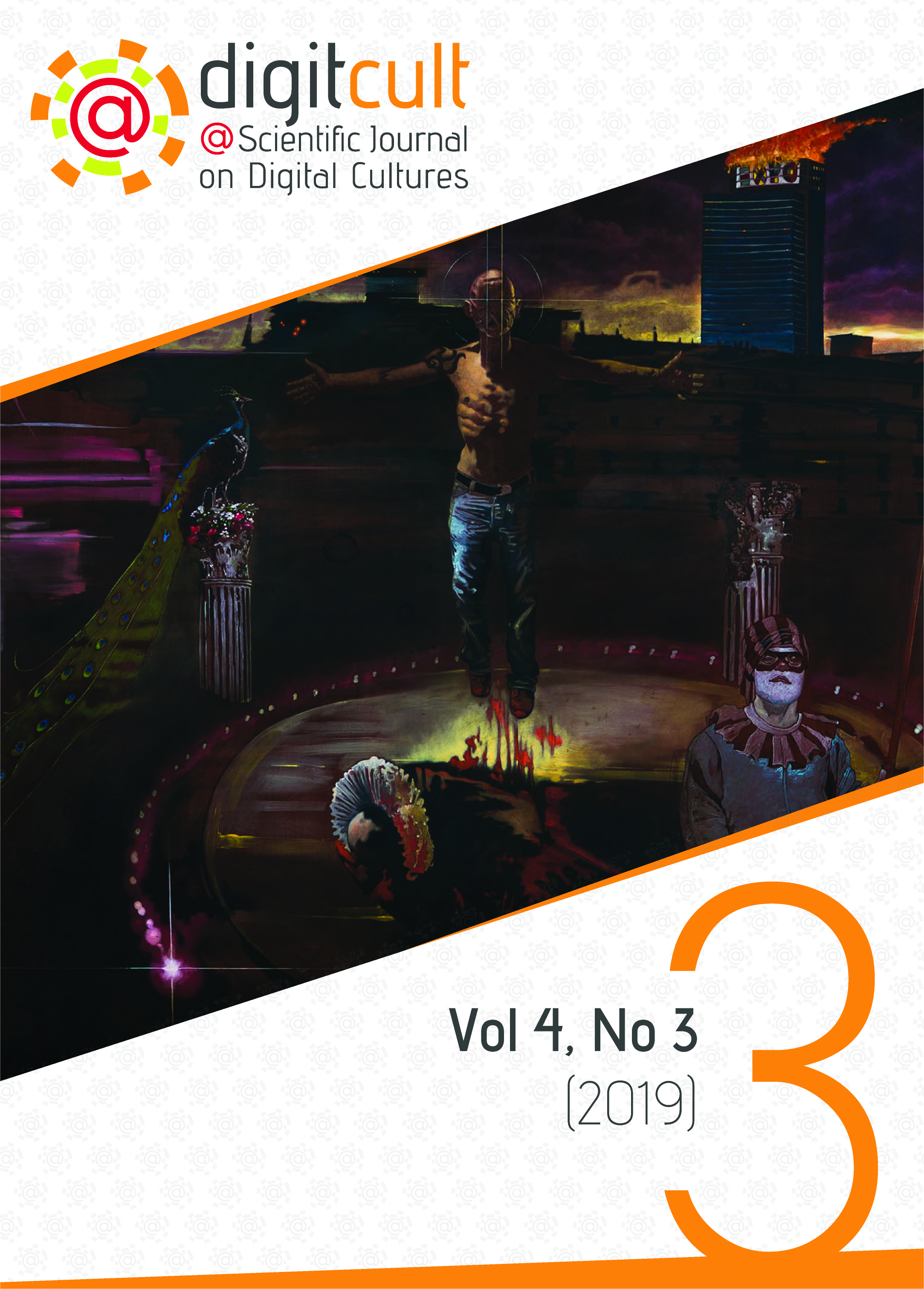 This journal provides immediate open access to its content on the principle that making research freely available to the public supports a greater global exchange of knowledge.
DigitCult is published under a Creative Commons Attribution Licence 3.0.
With the licence CC-BY, authors retain the copyright, allowing anyone to download, reuse, re-print, modify, distribute and/or copy their contribution. The work must be properly attributed to its author.
It is not necessary to ask further permissions both to author or journal board.