Licenze di software libero ed altre licenze libere: codice genetico di beni comuni digitali
Free Software Licenses and Other Free Licenses: Genetic Code of Digital Common Goods
Abstract [ita]
Questo articolo esplora la storia e descrive le caratteristiche principali delle licenze di software libero e delle altre licenze libere nel tentativo di gettare luce sul perché hanno avuto successo nel promuovere comportamenti individuali convergenti verso la costruzione collettiva di beni comuni digitali.
Abstract [eng]
This article explores the history and describes the main features of free software licenses and other free licenses in an attempt to shed light on the reasons for their success in promoting individual behaviors converging towards the collective construction of digital commons.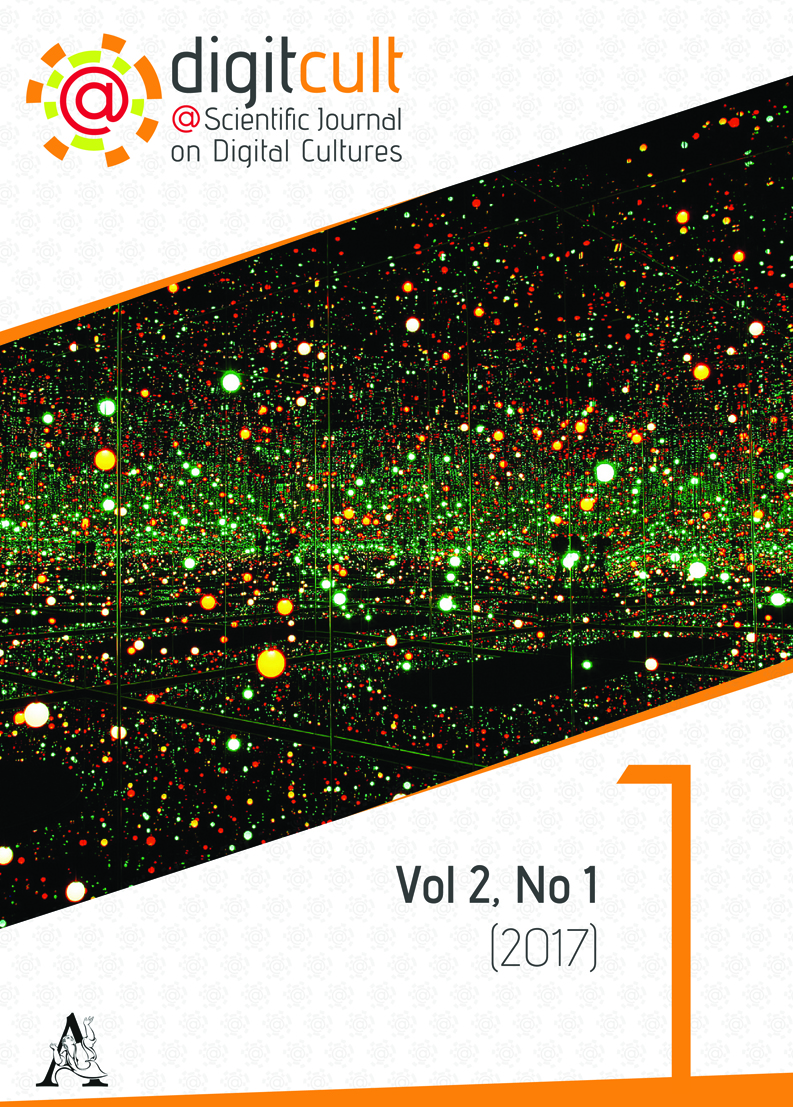 This journal provides immediate open access to its content on the principle that making research freely available to the public supports a greater global exchange of knowledge.
DigitCult is published under a Creative Commons Attribution Licence 3.0.
With the licence CC-BY, authors retain the copyright, allowing anyone to download, reuse, re-print, modify, distribute and/or copy their contribution. The work must be properly attributed to its author.
It is not necessary to ask further permissions both to author or journal board.