Immersiveness and interactivity in documentary storytelling. The Apnea case study
Tatiana Mazali

Politecnico di Torino

Vanessa Vozzo

Politecnico di Torino
Abstract [eng]
The paper aims to investigate the potential and the boundaries of immersive experience in the field of interactive documentary through Apnea, a case study. Apnea is a media art project concerning migrants who are crossing the central Mediterranean route, one of the main access routes to Europe. In 2016 a multimedia, interactive and immersive VR installation on the politically significant shipwreck of 3 October 2013, which occurred in the Lampedusa sea (Sicily, Italy), resulted from the project. A total of 368 people lost their lives in that shipwreck. The paper will contextualise Apnea in the interactive documentary field. Furthermore, the Apnea approach to immersiveness and interactivity will be investigated. The goal is to reveal, through the Apnea example, the ways in which interactive and immersive technologies can offer a profoundly different way of experiencing a documentary for the user and how this new language is evolving.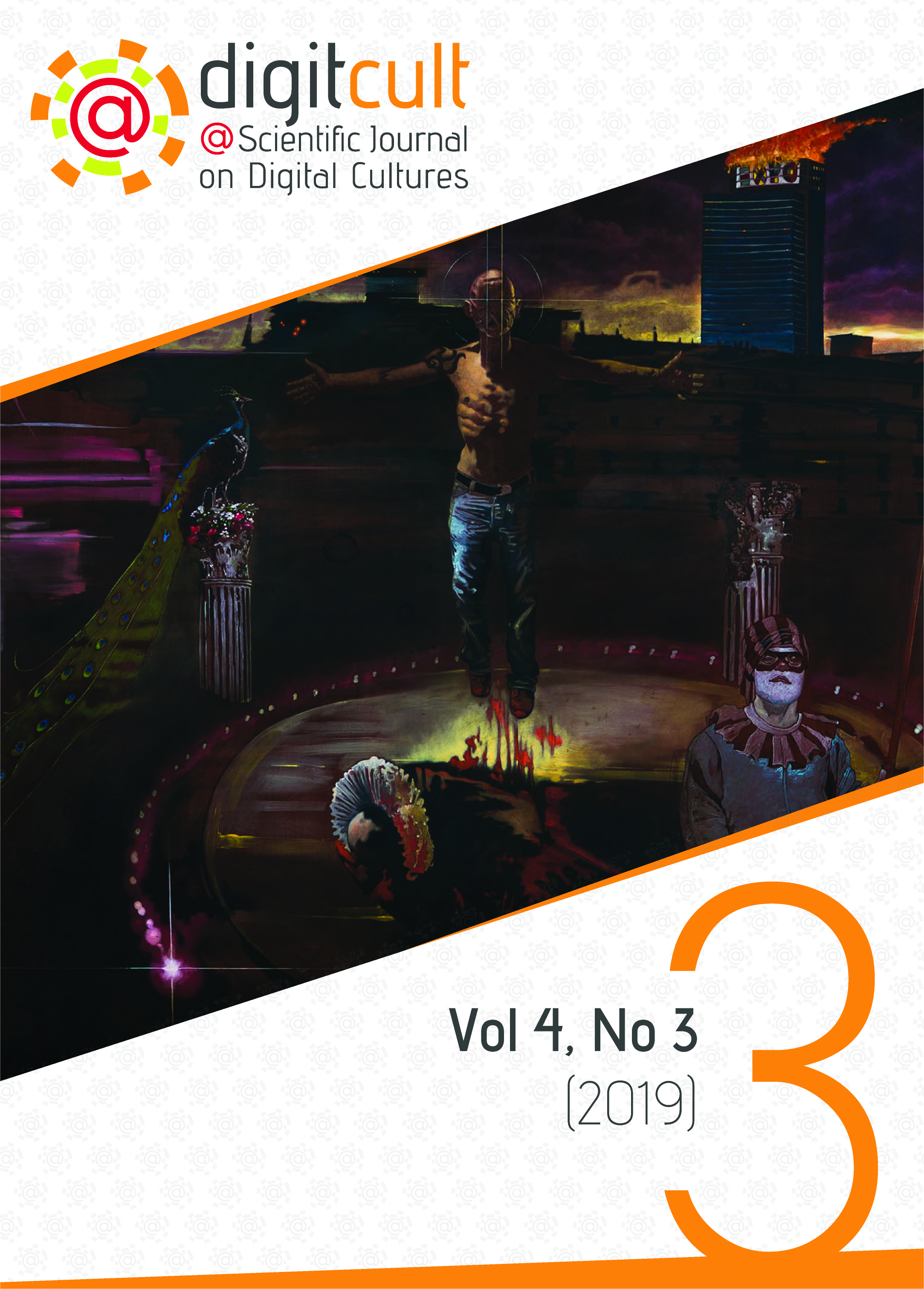 This journal provides immediate open access to its content on the principle that making research freely available to the public supports a greater global exchange of knowledge.
DigitCult is published under a Creative Commons Attribution Licence 3.0.
With the licence CC-BY, authors retain the copyright, allowing anyone to download, reuse, re-print, modify, distribute and/or copy their contribution. The work must be properly attributed to its author.
It is not necessary to ask further permissions both to author or journal board.