Per una valorizzazione dei parchi archeologici in Italia
Una proposta di musealizzazione digitale per Vulci
Enhancing Visitor's Experience inside Archaeological Parks in Italy
A Proposal for a Digital Musealization of Vulci
Angelica Federici

Università degli Studi di Roma Tre

Arianna Farina
Abstract [ita]
Il caso studio del Parco Archeologico di Vulci nel Lazio che qui si vuole presentare, ruota attorno a una proposta progettuale concreta per la realizzazione di un parco multimediale innovativo, che possa rappresentare un progetto pilota e auspicabilmente un benchmark per la valorizzazione digitale di tutta la categoria cui appartiene. Il sito non ha, infatti, ancora sviluppato un'adeguata proposta innovativa fondata sul dialogo tra forme di coinvolgimento tradizionali e metodologie più attuali di fruizione come l'uso delle ICT (Information and Communications Technology) e delle DH (Digital Humanities). Questi problemi sono riscontrabili in gran parte dei Parchi Archeologici italiani, ed è anche per questo motivo che, come dimostrano i dati, non si è ancora riusciti ad ampliarne il bacino di utenza, né a sviluppare capacità di adattamento al mercato o di attrarre nuovi potenziali investitori. Dalla parte dei siti e parchi archeologici c'è però il loro carattere di "musei all'aperto" che li rendono, in questo momento storico di emergenza sanitaria, maggiormente sicuri per i visitatori. Sulla scorta di questa considerazione si avanza quindi la necessità non solo di dare nuova importanza a questi luoghi, ma anche un maggior risalto, nella seppur vasta proposta culturale del nostro Paese, alla fruizione all'aperto e alla differenza tra questa e quella museale.
Abstract [eng]
The case study of the Archaeological Park of Vulci in Latium consists of a concrete project proposal for the creation of an innovative multimedia park, which can hopefully represent a benchmark for the digital enhancement of Archaeological Parks in Italy. The site has not in fact developed an adequate innovative proposal based on the dialogue between traditional forms of involvement and current technological advancements namely ICT (Information and Communications Technology) and DH (Digital Humanities). These problems are largely found in the majority of Archaeological Parks in Italy, which need to develop an ability to adapt to the market in order to attract new potential investors.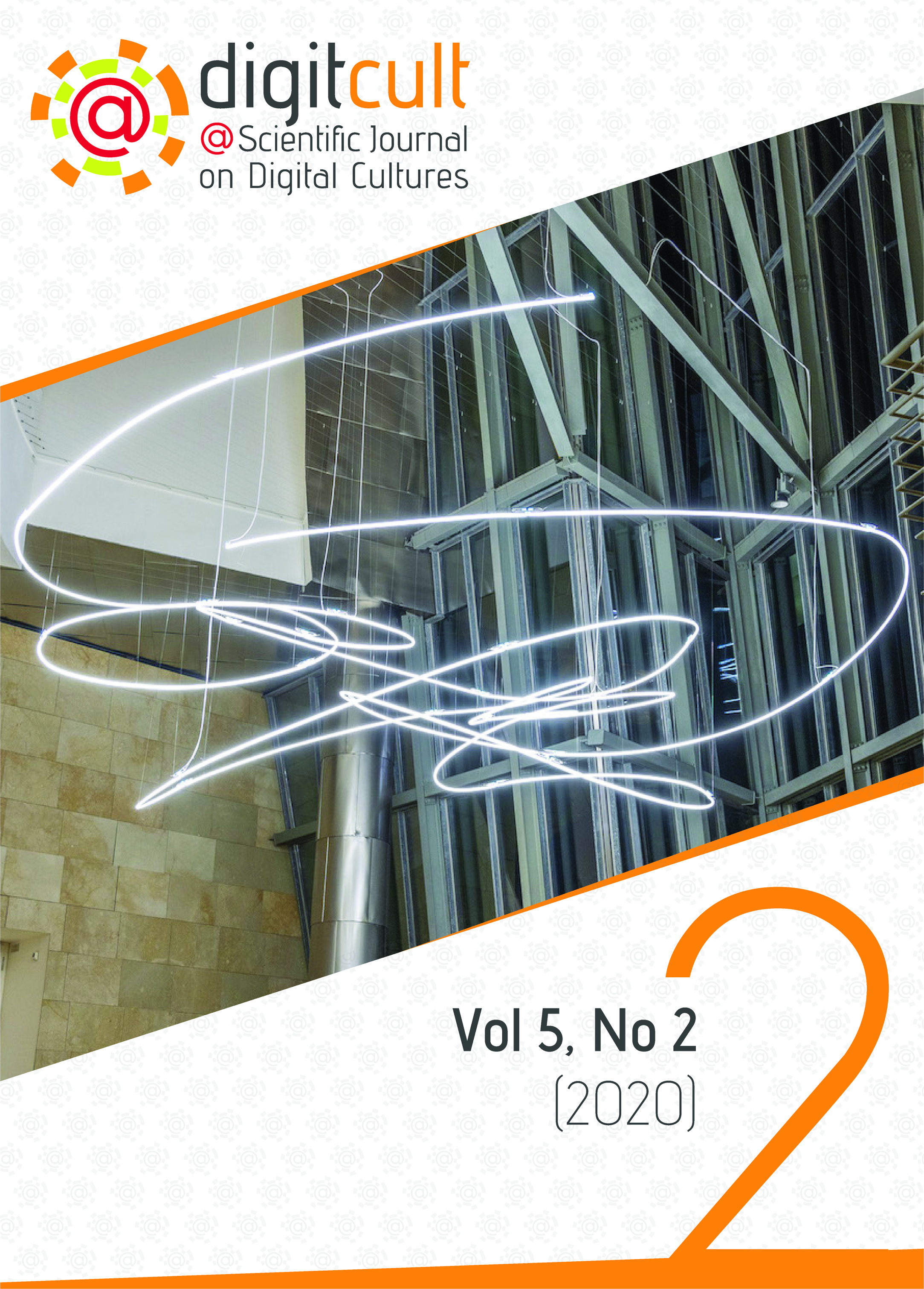 This journal provides immediate open access to its content on the principle that making research freely available to the public supports a greater global exchange of knowledge.
DigitCult is published under a Creative Commons Attribution Licence 3.0.
With the licence CC-BY, authors retain the copyright, allowing anyone to download, reuse, re-print, modify, distribute and/or copy their contribution. The work must be properly attributed to its author.
It is not necessary to ask further permissions both to author or journal board.