An Emerging Scholarly Form: The Digital Monograph
Massimo Riva

Brown University
Abstract [eng]
Two recent initiatives, in the English-speaking world, are currently promoting monograph publishing in digital formats, with a specific focus on the arts and humanities but also including the social sciences. The American initiative is funded by the Andrew W. Mellon foundation; in the U.K., the Arts and Humanities Research Council has also promoted a similar initiative, the Academic Book of the Future, which produced a final report released in Spring 2017. This article describes some of the challenges and opportunities the author and his team are facing in designing a digital monograph on eigteenth and nineteenth-century visual culture, one of two pilot projects of the Brown University library Digital Publishing Initiative, funded by the Mellon foundation.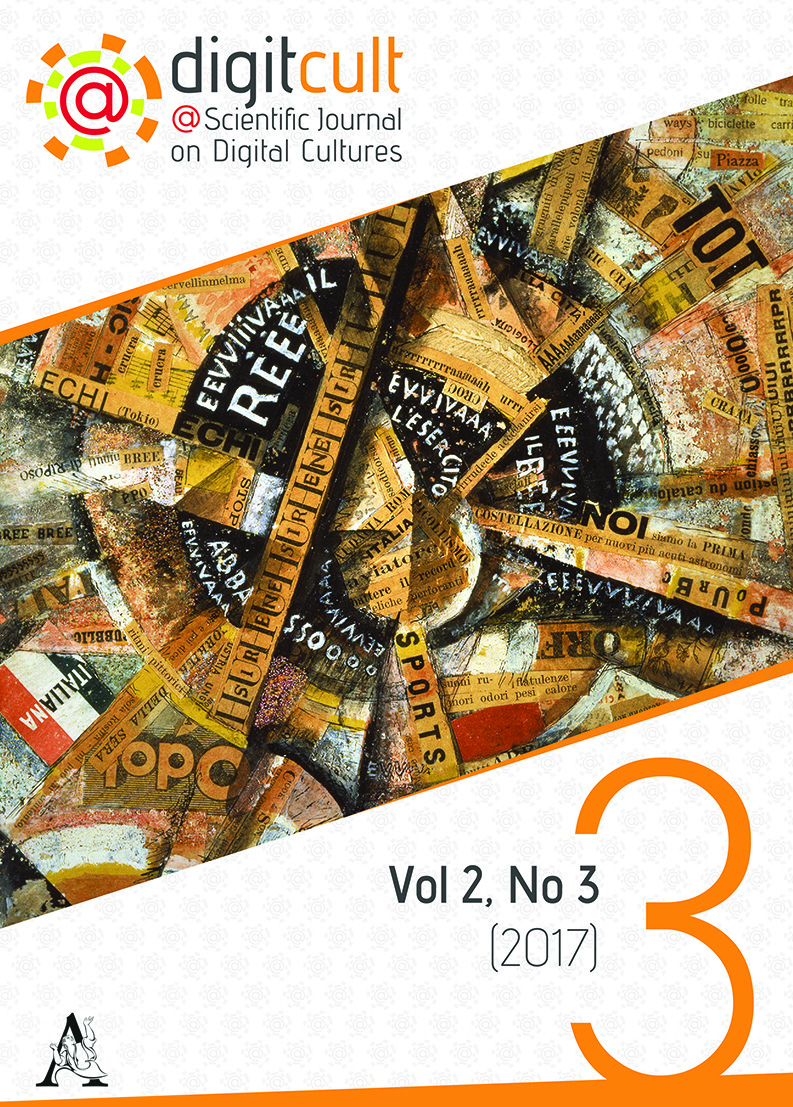 This journal provides immediate open access to its content on the principle that making research freely available to the public supports a greater global exchange of knowledge.
DigitCult is published under a Creative Commons Attribution Licence 3.0.
With the licence CC-BY, authors retain the copyright, allowing anyone to download, reuse, re-print, modify, distribute and/or copy their contribution. The work must be properly attributed to its author.
It is not necessary to ask further permissions both to author or journal board.