L'impossibile necessità delle piattaforme sociali decentralizzate
The Impossible Necessity of Decentralized Social Platforms
Guido Vetere

Università Telematica Gugielmo Marconi
Abstract [ita]
La vita sociale è sempre più fortemente connessa alle piattaforme digitali: relazioni personali, commerci, partecipazione politica, servizi pubblici e privati, si sviluppano nelle modalità e alle condizioni che tali sistemi predispongono. Un piccolo numero di tali piattaforme, gestite per lo più da società private statunitensi, hanno conquistato posizioni dominanti non solo in importanti settori economici, ma anche nella sfera dell'influenza politica e culturale, ed esercitano oggi poteri paragonabili a quelli degli Stati nazionali. Si invoca da più parti una governance che tuttavia, per il carattere globale del fenomeno e per la massa critica raggiunta da tali concentrazioni, appare problematica. Una prospettiva spesso evocata è quella del ripristino dell'equilibrio del Web delle origini: un sistema decentralizzato e paritario. Sulla via di questo ritorno alle condizioni iniziali si presentano tuttavia alcuni problemi tecnici e sociali per superare i quali sarà necessario affrontare problemi aperti della ricerca e dar corso a concrete azioni di sostegno. Il presente contributo vuole offrire alcuni spunti di riflessione sulla ricerca scientifica, tecnologica e sociale che può favorire un riequilibrio nel panorama attuale delle piattaforme digitali.
Abstract [eng]
Social life is increasingly connected to digital platforms: personal relationships, commerce, political participation, public and private services, unfold in a way which is largely determined by what these platforms provide. Few of them, mostly based in the US, have acquired dominant positions not only in key businesses but also in the political sphere, thus yielding their owners a power similar to that exerted by traditional social bodies. The need of a global governance of digital platforms is often posited; however, due to their global import and their critical mass, it is not easy to figure out what such governance could be. A return to the web of the origin, i.e. decentralized and equal, is generally evoked. On the way to such return, however, open research problems and social issues would be encountered, which would require specific and concrete actions. This paper provides a brief and far from exhaustive discussion on actions to be taken to make a global decentralization of digital platforms happen.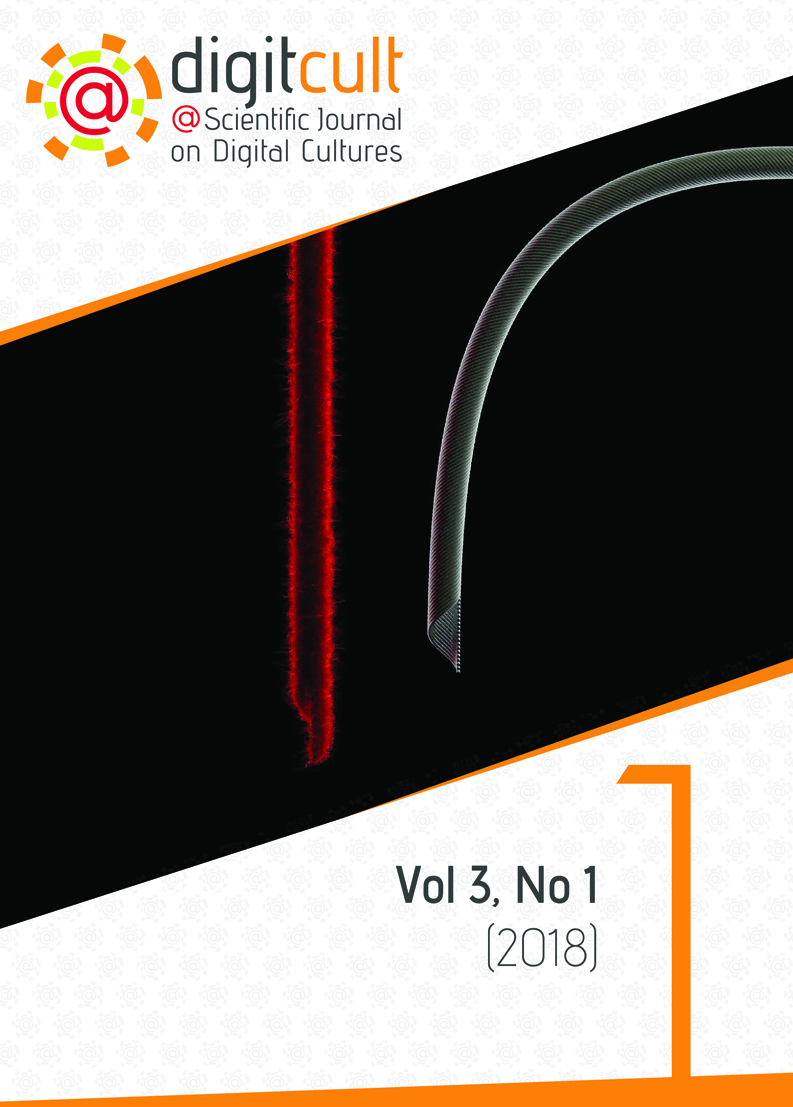 This journal provides immediate open access to its content on the principle that making research freely available to the public supports a greater global exchange of knowledge.
DigitCult is published under a Creative Commons Attribution Licence 3.0.
With the licence CC-BY, authors retain the copyright, allowing anyone to download, reuse, re-print, modify, distribute and/or copy their contribution. The work must be properly attributed to its author.
It is not necessary to ask further permissions both to author or journal board.