Modelli, campo e prospettive della Digital History
Scenari, contesti e applicazioni
Models, Field and Perspectives of Digital History
Scenarios, Contexts and Applications
Roberto Testa

Università degli Studi di Torino
Abstract [ita]
L'obiettivo di questo contributo è discutere alcune delle caratteristiche del campo della Digital History, nel più generale contesto delle trasformazioni che stanno investendo i modelli di organizzazione della conoscenza e le pratiche disciplinari ad esse riferite. Nell'ambito specifico della cultura storica la diffusione sempre più pervasiva delle culture digitali ha condotto alla profilazione, ancora incerta, della Digital History. Nella fase attuale, che seguendo Luciano Floridi possiamo definire della "Iperstoria", quali sono principi, obiettivi, metodi della Digital History? Quali sono i risultati ottenuti dai processi di sperimentazione in corso? E infine, il potere computazionale delle macchine sta modificando alcuni elementi fondativi della metodologia della ricerca storica? L'articolo propone una ricognizione generale su questi argomenti, cercando di integrare in un ragionamento unitario questioni che toccano elementi decisamente centrali all'interno di una disciplina fondativa della tradizione culturale.
Abstract [eng]
This essay aims to discuss some of the characteristics in the field of Digital History. My analysis focuses on the general context of the transformations that are affecting the models of knowledge organization and the associated disciplinary practices. Which are the principles, objectives and methods of Digital History in this historical phase that Luciano Floridi defines "Hyperhistory"? Is the computational power of machines actually modifying some of the fundamental elements of historical research methodology? This article intends to deliver a general analysis on these topics, while also trying to integrate in a unitary reasoning various issues that touch on elements of extreme importance in a discipline that is recognized as one of the cores of cultural tradition.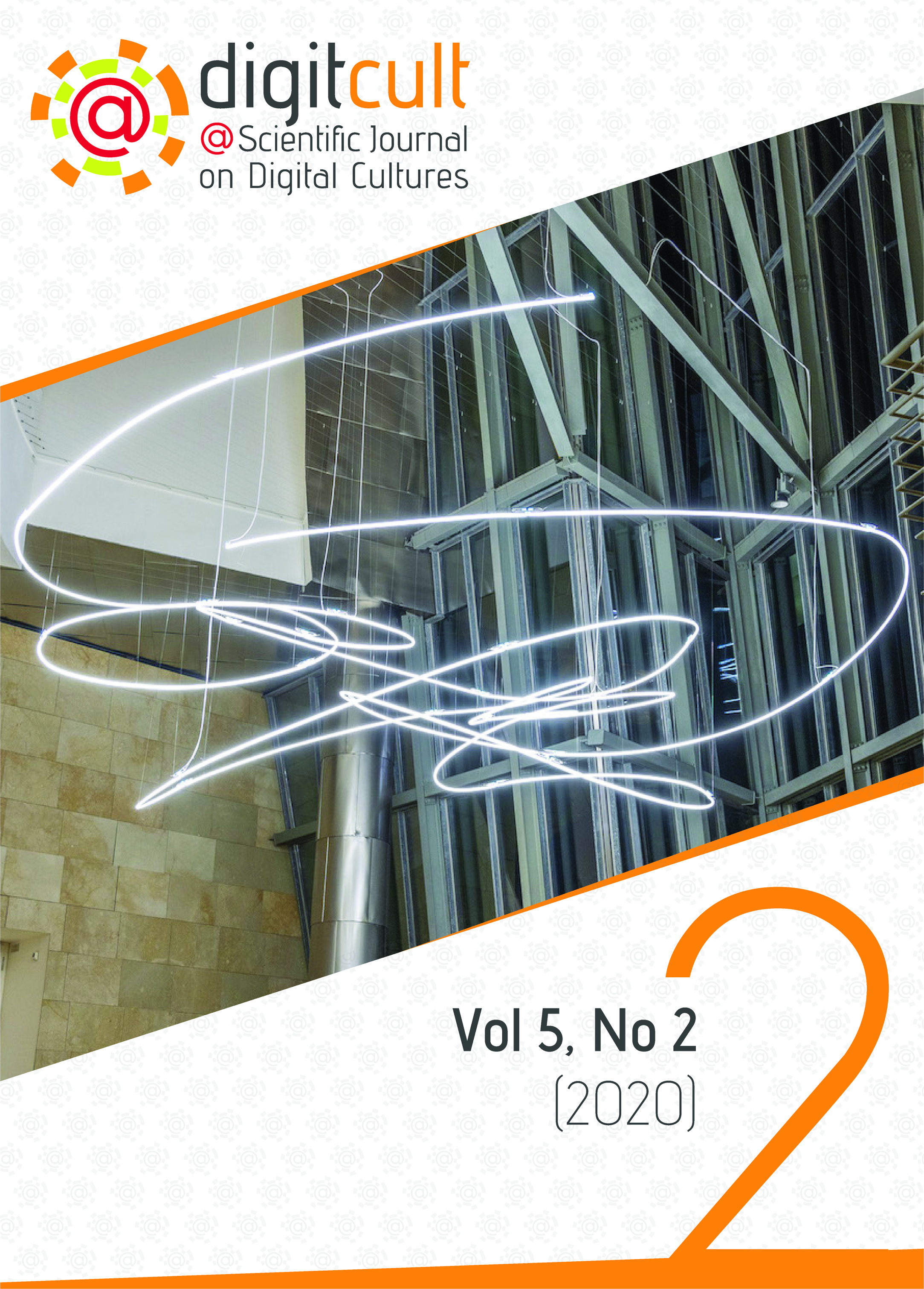 This journal provides immediate open access to its content on the principle that making research freely available to the public supports a greater global exchange of knowledge.
DigitCult is published under a Creative Commons Attribution Licence 3.0.
With the licence CC-BY, authors retain the copyright, allowing anyone to download, reuse, re-print, modify, distribute and/or copy their contribution. The work must be properly attributed to its author.
It is not necessary to ask further permissions both to author or journal board.