Flessibilità e digitalizzazione del lavoro: forme organizzative, condizioni e soggettività
Flexibility and digitization of work: organizational forms, conditions and subjectivity
Daniele Di Nunzio

Fondazione Di Vittorio
Abstract [ita]
Questo articolo si propone di analizzare i processi di flessibilizzazione e digitalizzazione che definiscono le molteplici forme contemporanee di organizzazione del lavoro, considerando i rapporti tra gli attori (imprese, lavoratori e territori) e gli impatti sulle condizioni di lavoro, al fine di descrivere le sfide per l'affermazione soggettiva. L'intensificazione dei carichi, i meccanismi capillari di sorveglianza e controllo, l'atomizzazione, la precarietà e la frammentazione si contrappongono alle opportunità di realizzazione personale, valorizzazione delle conoscenze, partecipazione, cooperazione, tracciando dei percorsi di soggettivazione e de-soggettivazione non univoci. Questi processi interessano l'ambito lavorativo quanto i più ampi contesti sociali, determinando delle sfide a livello individuale e collettivo, nel rapporto tra soggettività, democrazia e sviluppo tecnologico delle reti produttive.
Abstract [eng]
This article aims to analyze the processes of flexibility and digitization that define the multiple contemporary forms of work organization considering the relationships between the actors (companies, workers and territories) and the impacts on the working conditions, in order to underline the challenges for the subjective affirmation. Work intensification, surveillance and control, atomization, precariousness and fragmentation are opposed to the workers' opportunities for self-realization, enhancement of knowledge, participation, cooperation, with non-univocal paths of subjectivation and de-subjectivation. These processes affect the working experiences as much as the wider social contexts, determining several challenges both at individual and collective level, considering the relationship between subjectivity, democracy and technological development of the productive networks.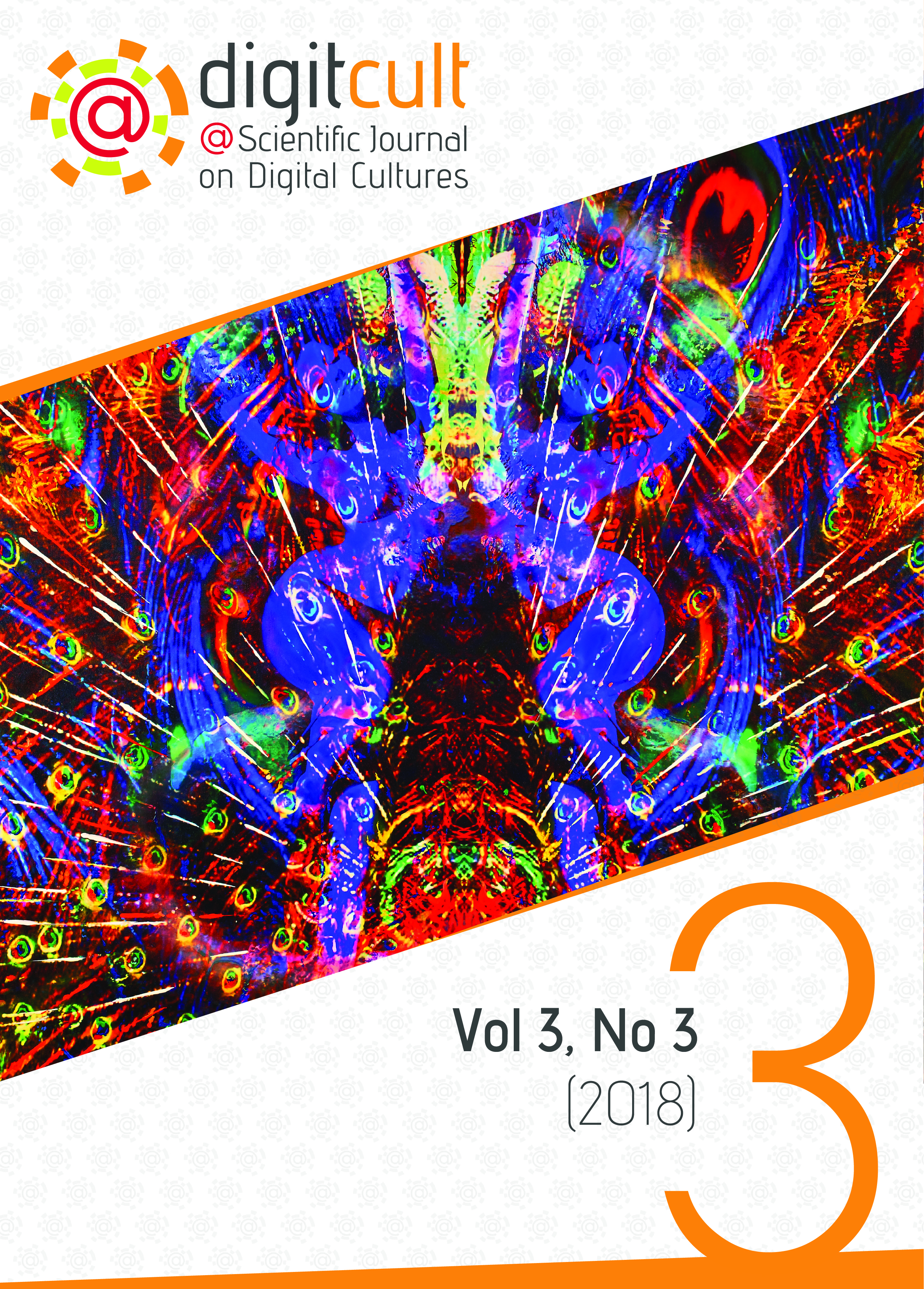 This journal provides immediate open access to its content on the principle that making research freely available to the public supports a greater global exchange of knowledge.
DigitCult is published under a Creative Commons Attribution Licence 3.0.
With the licence CC-BY, authors retain the copyright, allowing anyone to download, reuse, re-print, modify, distribute and/or copy their contribution. The work must be properly attributed to its author.
It is not necessary to ask further permissions both to author or journal board.